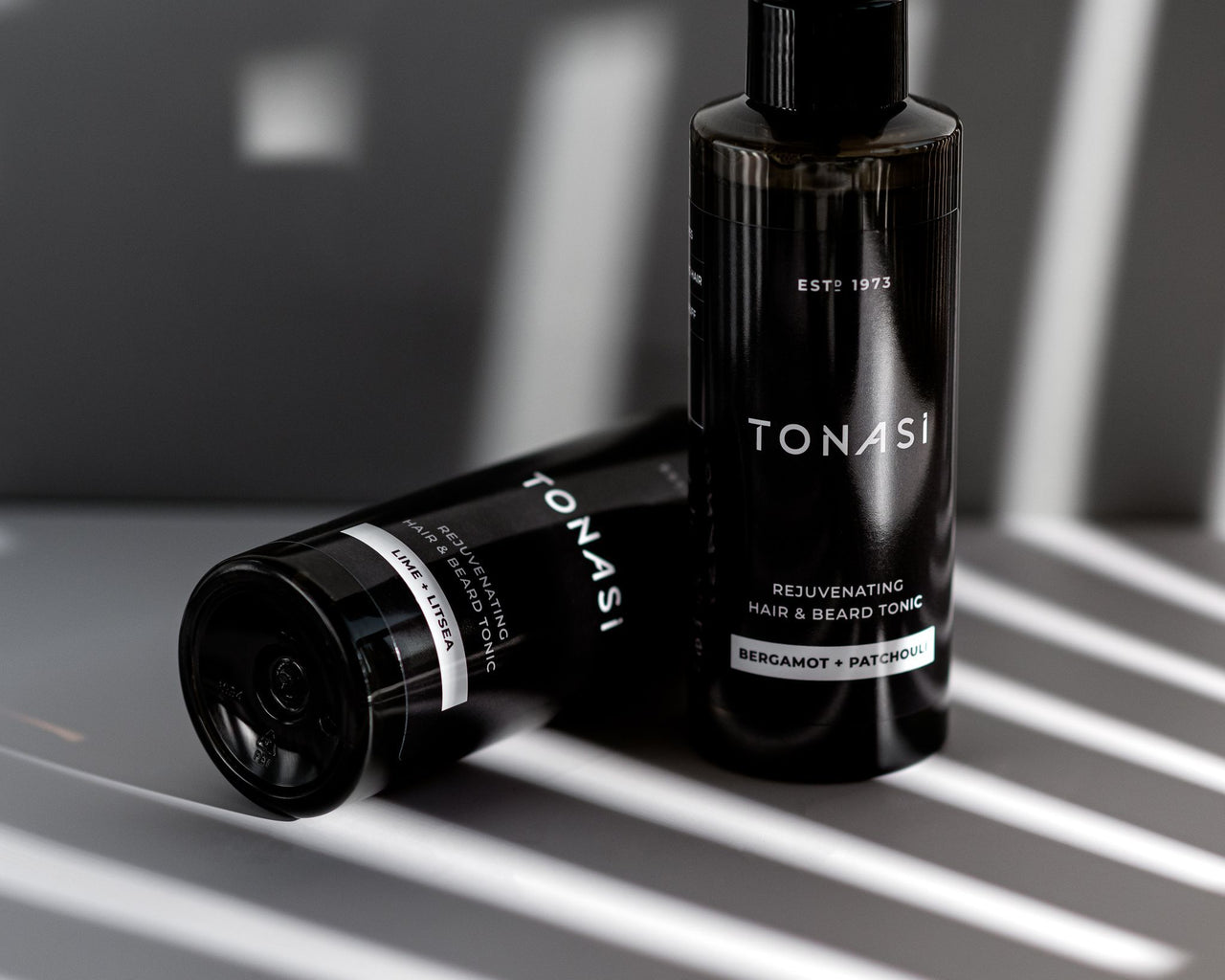 About Us
Every bottle of Tonasi tells our story.
For decades, our founders have been at the forefront of the barbering industry in London. 
Now, they've brought their hard-won insights into the development of a unique hair tonic that guarantees a touch of luxury, even on the go. 
Where it all began
G.C. Stasi first started taking the local barber scene by storm back in the 1970s. 
His barber shop has stayed in the family ever since. In fact, by blending centuries-old techniques with cutting edge styling solutions, it's become something of a local legend north of the river. 
What we've learned
The business is still going strong – but there are always improvements to be made, and new products to be introduced. 
The Stasis have seen first-hand how much the haircare industry is changing. They know what's good, and what's not so great, about the products that are out there. They've found that there's a gap in the market for a quality, affordable hair tonic that meets the expectations of their time-strapped, image-conscious clients – and they've set about creating it! 
Where we are now
Our tonic delivers a unique experience backed by innovation in design. 
Developed after years of research, Tonasi – which is available in two refreshing scents, citrus and bergamot – brings that same invigorating in-salon experience to our customers, wherever they are in the world. 
Why Tonasi?
Refresh.

Energise.

Promote growth.

Relieve stress.

Boost scalp circulation.

Reduce dryness & flakiness. 

Improve the condition of your hair. 

Beat the pomade overload.