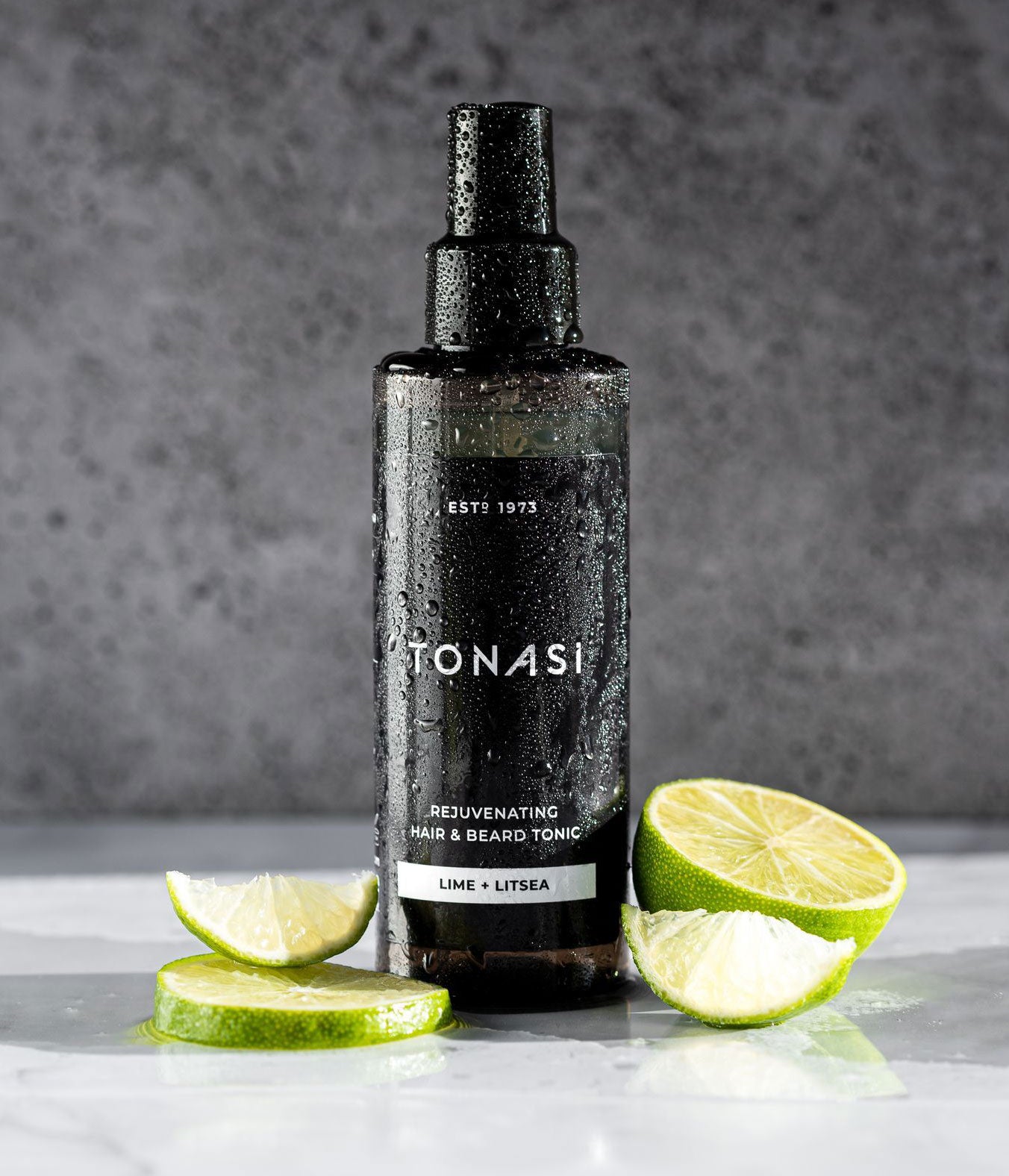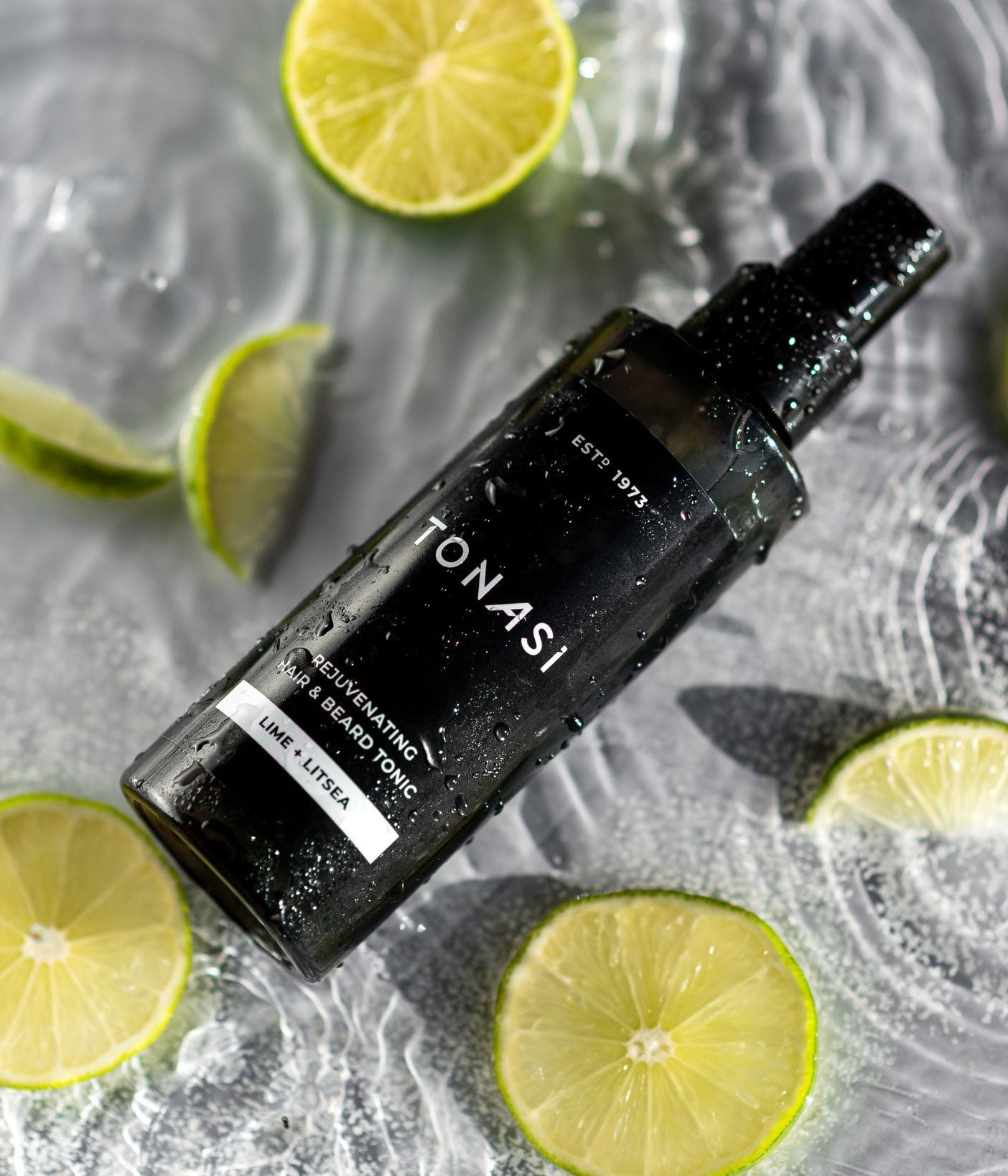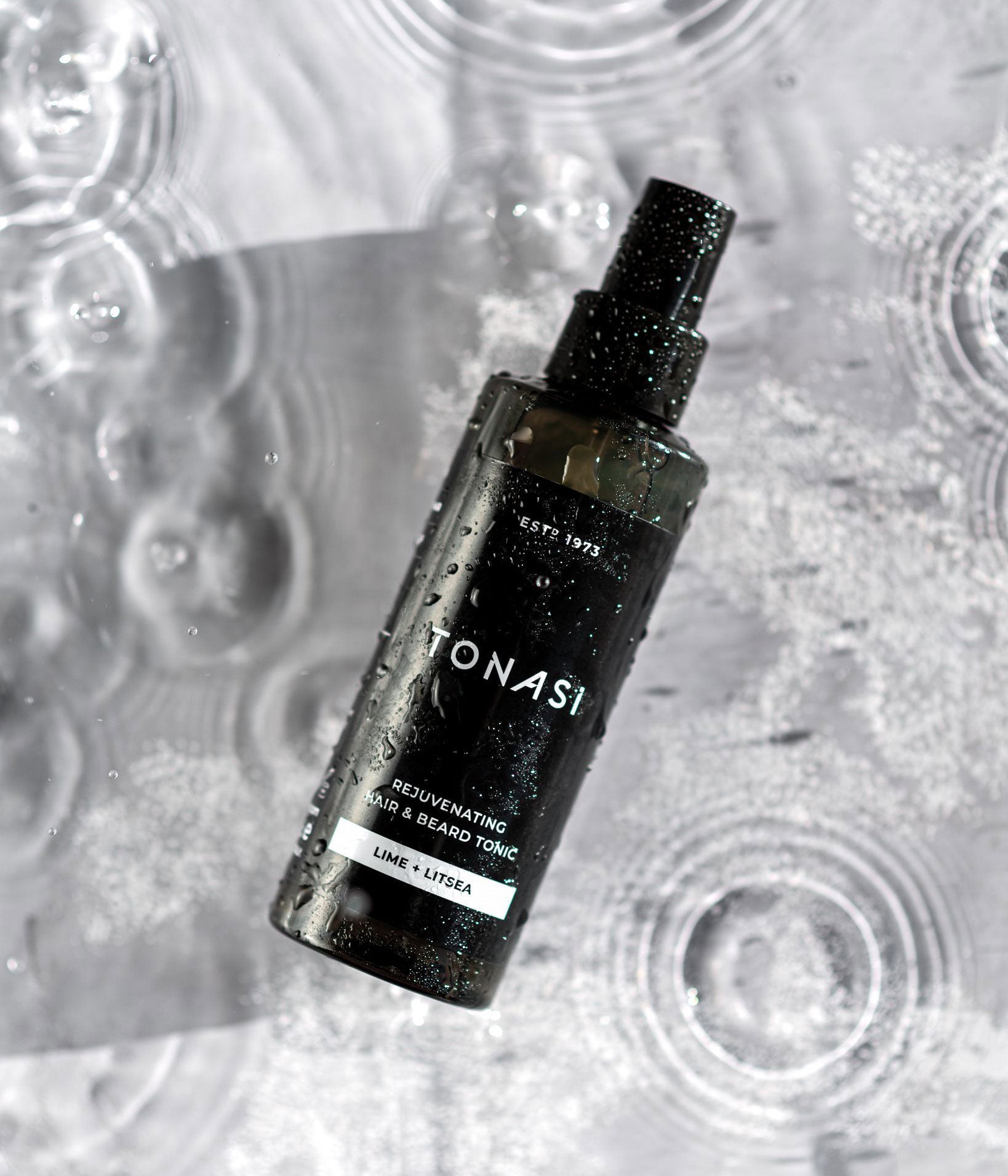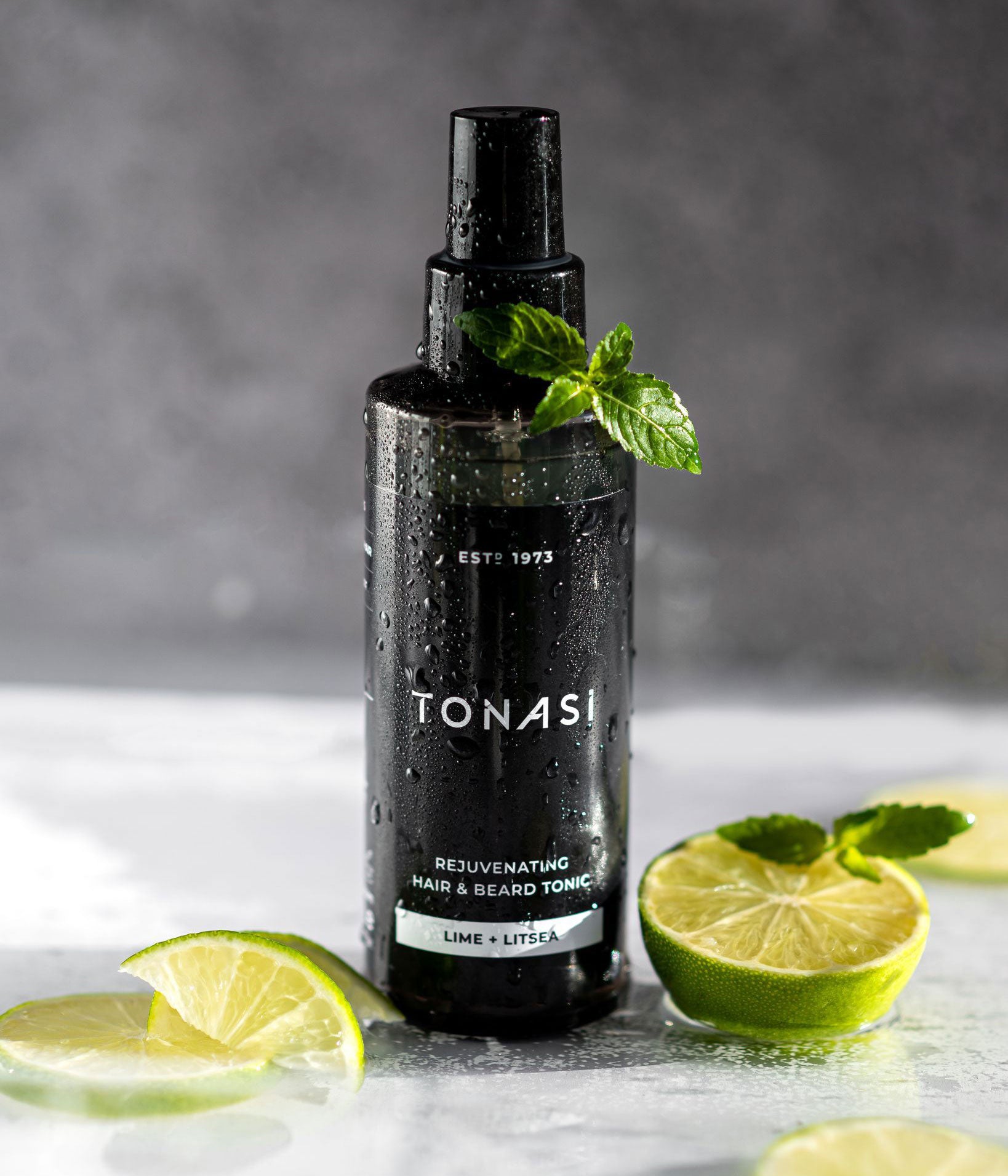 Lime + Litsea Rejuvenating Hair & Beard Tonic
Order your Tonasi online now.
Our premium products deliver a rapid pick me up at the tip of a bottle ! 
Rejuvenating Tonic delivers a refreshing and invigorating sensation , whilst providing benefits of treating dry/flaky conditions and strengthens hair follicles
Start the day right with Tonasi.
For the best results, massage vigorously into clean, damp hair. 
Our hair tonics can be used to freshen up the hair and create a natural style.
Also suitable for use on facial hair. 

Lime and litsea. Zingy citrus and litsea notes combine for the ultimate wake-me-up.
Enjoy that unique barbershop experience, anywhere, anytime. 
Ingredients
Salicylic Acid 2%: Gently but very effectively exfoliates the scalp, by breaking down cell-to-cell adhesion, boosting the natural skin cell turnover. Controls greasy hair and dandruff by reducing and preventing the production of scalp build-up, oil, flakes, and scaly patches.

Lavender organic extract: Contains flavonoids and hydroxycinnamic acids that has anti-inflammatory properties. Soothes irritated and itchy scalps, balancing the extra production of sebum.

Peppermint organic extract: Increases blood circulation and the oxygen flow to the scalp. By doing so it stimulates healthy hair follicles and hair growth, increasing thickness and lessening breakage.

Aloe Vera organic extract: Contains vitamins A, B12, E, copper, zinc, and essential amino acids that hydrate the scalp and strength the hair. Its antimicrobial properties help prevent bacteria growth without compromising the skin microbiome.